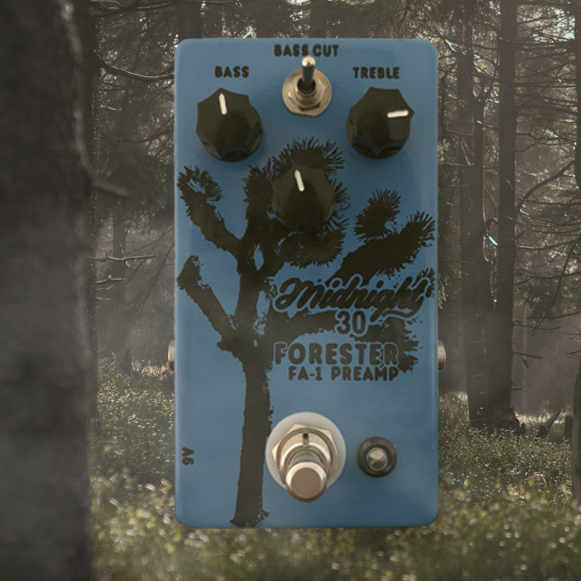 FORESTER PREAMP
The Forester is based off of the old Boss FA-1 Preamp, one of the tone shaping tools in The Edge's toolbox. They stopped making this pedal in the mid 80's.
This is one of the most amazing boosts and tone shaping tools you'll ever use. Even with 26dB of gain, the tone is extremely clean with a very crisp and snappy pick attack that will make your tube amp break up very easily. The 2-band Baxandall based EQ is extremely versatile. Not only can it boost & cut treble and bass, but it can cut mids by simultaneously turning up the treble and bass. And it can boost mids by simultaneously cutting treble and bass to make your guitar tone standout from the rest of the mix. But at the same time, it can remain entirely transparent if you just keep the knobs at noon.
All "hype" aside, it's a great sounding preamp that can add a ton of tone shaping character before or after drives.
Built by hand in upstate NY. Powered by negative tip, 9v power adaptor.
This pedal will ship 7-10 days from the order date
Want to add a bag of Guitars For Glory coffee to your order? Click here!